Teeth Whitening in Calabasas & Culver City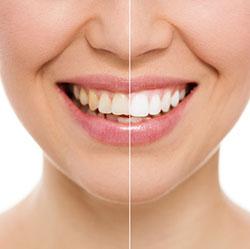 Dentists offering teeth whitening in Calbasas and Culver City abound, but few match Dr. Farzad Feiz' knowledge and commitment to giving patients the smile they've always wanted. The teeth whitening services at our Calabasas and Culver City offices are designed to remove discoloring from years of stains that have built up on your teeth. Our take-home and chair-side teeth whitening treatments can give you back the fresh, white smile that you've been missing.  We provide several options for teeth whitening and will make recommendations on a case by case basis.  
When meeting new people, often the first feature they'll notice is your smile. That's why a bright, radiant smile can make all the difference when it comes to building positive new relationships and enhancing one's opportunities. Fortunately, as the premier dentist in the West Los Angeles area, Dr. Feiz provides every patient with a variety of fast and effective tooth whitening methods
Calabasas & Culver City Teeth Whitening Methods from Dr. Feiz
Patients looking for an easy "smile upgrade" will be happy to learn that at Smile Dental in Culver City, and Calabasas Dental Group in Calabasas, the easiest way to improve the look of your smile is just one short appointment away. Both dental offices offer two easy ways to bring back the whiteness to teeth darkened by coffee, tea, cigarettes, and a wide variety of foods and drinks.
Tray-Based Whitening: When performing tray-based teeth whitening in Culver City and the San Fernando Valley, Dr. Feiz will take a mold for a custom fit mouth tray which can be taken home. Once the tray is fashioned for your mouth, he will provide you with a gel whitening solution which is perfectly safe and whitens teeth significantly with just a few applications. The tray can be worn for a few hours a day, and/or every night from two weeks – sometimes longer, depending on the degree of discoloration and desired level of whitening.
Zoom Whitening: Zoom teeth is a an in-office process for teeth whitening in Culver City and West Los Angeles where the dentist applies a safe hydrogen peroxide gel to the patients teeth, which is then activated through a special UV light. Patients see immediate results after this in-office treatment. Whitening is often considered to be one of the safest dental procedures, and throughout the entire treatment, the highly skilled, meticulous Dr. Feiz ensures that eyes, lips and gums are covered and protected. The full treatment usually consists of three 15-minute sessions, and a fresh layer of whitening gel is applied after each session to maximize your time and the effectiveness of the treatment. Zoom whitening immediately brightens the overall look of your smile and face. After the Zoom in-office treatment is complete, patients also receive a custom-fitted tray, which operates with whitening gel, so that they can maintain their desired level of whiteness with follow up in the convenience of their home.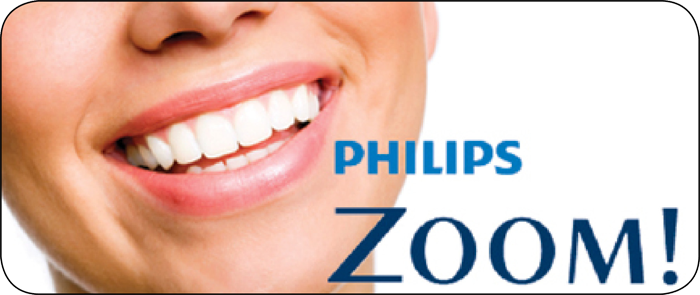 Patients interested in learning more about teeth whitening in Calabasas and Culver City from Dr. Feiz should call us at 818-660-0731 (Calabasas Dental Group) or 310-207-1060 (California Dental Care) or visit our contact page.