Dental Implants in Calabasas & West Los Angeles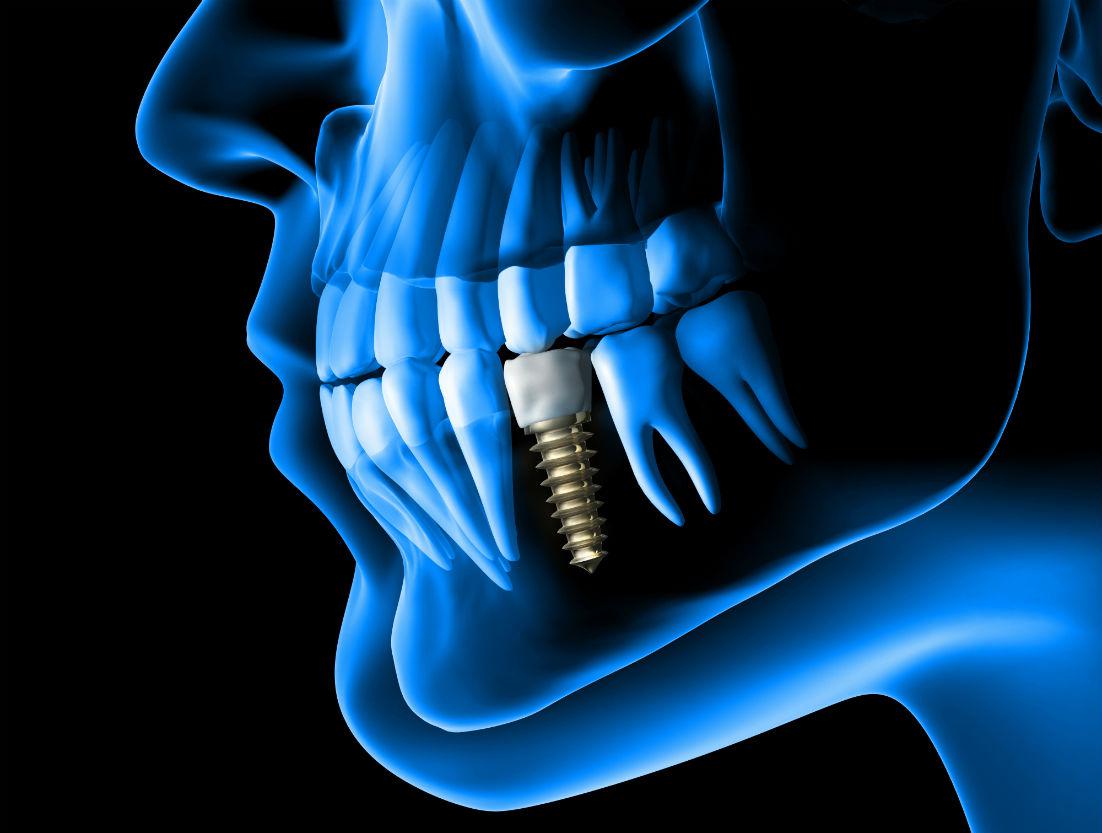 Did you know that dental implants are frequently the best treatment option for replacing missing teeth? As of today, dental implants offer patients with missing teeth a permanent solution with multiple oral health benefits. As a comprehensive dental care provider, Calabasas Dental Group and California Dental Care offers both the surgical placement and restoration of dental implants to residents of Calabasas and West Los Angeles.  Dr. Farzad Feiz has extensive experience with dental implants and provides patients with optimal results utilizing digital imagery to pinpoint the exact placement of the implant. Dr. Feiz also uses continuing education to utilize the most cutting edge techniques and ensure patients receive the highest quality of  implant treatment. 
At Calabasas Dental Group and California Dental Care, our patients frequently find the implants they receive look and feel so natural that they it's easy to forget they have lost a tooth! Not only do patients enjoy an improved appearance, but in many cases, better speech, comfort, oral health and a boost in self-confidence can all be enjoyed. If you are in need of dental implants in Calabasas or West Los Angeles, don't wait to contact our offices.
Dental Implants from a Meticulous Dental Expert
If you are missing one or more teeth and would like to smile, speak and eat again with comfort and confidence, Calabasas dentist Dr. Farzad Feiz and his team at Calabasas Dental Group and California Dental Care can provide truly impressive dental implants that look and feel just like your own teeth! Under proper conditions, the effects of implant treatment from our team can last a lifetime. In fact, the advantages of dental implants from Los Angeles' premier dental expert include:
A More Aesthetically Pleasing Smile – The artful dentistry of Dr. Feiz ensures the dental implants at his Los Angeles-based office lead to a stunning, natural-looking smile.
Permanent Results – Since implants are designed to fuse with the bone in a patient's jaw, the impressive results will last a lifetime when properly cared for.
Improved Dental Health – Individual dental implants can allow for easier access between teeth, improving your ability to brush, floss and receive effective cleanings from Dr. Feiz and his team, resulting in improved oral hygiene over time.
Convenience and Discretion – Unlike dentures, dental implants will never need to be removed for eating, sleeping or other daily activities. In fact, most people will never know you underwent dental treatment at all if you don't tell them.
Reliable Results – Success rates of dental implants can vary, but the expertise of a highly-skilled dentist in Los Angeles like Dr. Feiz can ensure a success rate that is even greater than the average 98% success rate.
If you're in need of procedures like dental implants in Calabasas or West Los Angeles, don't hesitate to get in touch with Dr. Feiz and his team at Calabasas Dental Group and California Dental Care. We're happy to answer any questions you may have, so call one of our phone numbers or contact us to schedule an appointment here today.