Calabasas Cosmetic Dentist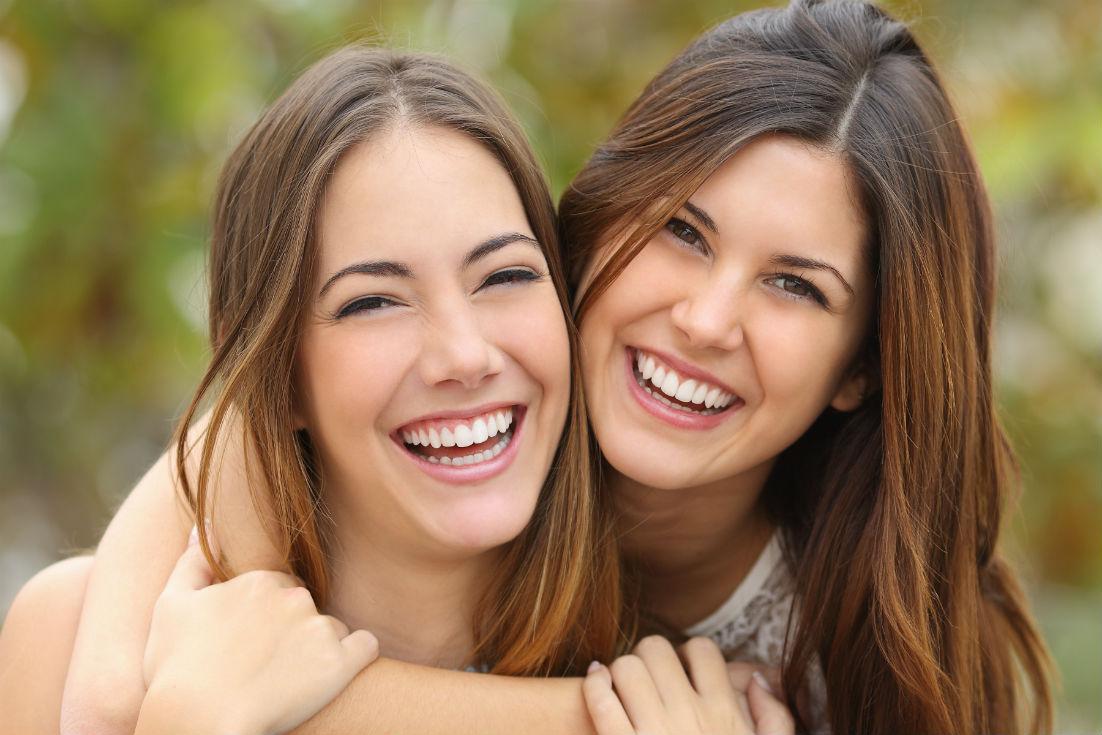 Your smile is the first impression that others have of you, so it makes sense that you would want it to be bright, white and healthy.  According to the American Academy of Cosmetic Dentistry, more than 99 percent of all American adults believe that a smile is an important asset for social situations.  At Calabasas Dental Group and Smile Dental, we offer a wide range of cosmetic dentistry services that dramatically transform your smile and boost your confidence.  Extensive training with aesthetic dentistry procedures combined with advanced high tech equipment have Dr. Farzad Feiz recognized as a leading cosmetic dentist in Calabasas..  By staying up to date with technological advancements, our cosmetic treatments continue to provide patients with healthy, beautiful smiles.
Trust our Calabasas dentist with a Smile Makeover
Having a healthy, bright, beautiful smile enhances our appearance and allows us to smile with confidence.  Thanks to the advances in modern cosmetic dentistry, we are able to improve our teeth and smiles with quick and surprisingly affordable treatments.
Cosmetic Dental Treatments Can:
Change the size, shape, and alignment of certain teeth.
Fill in unattractive spaces between teeth.
Improve or correct bites.
Lighten or brighten the color of teeth.
Repair decayed, broken, cracked, or chipped teeth.
Replace missing teeth.
Replace old, unattractive dental treatments
Here are some of our Calabasas Cosmetic Dentistry Services:
Cosmetic Bonding
Bonding is a cosmetic procedure that allows the dentist to reshape or repair your smile using composite resin. Cosmetic bonding is particularly ideal if you're insecure about the appearance of your smile or want an affordable alternative to invasive and more costly procedures such as orthodontics or veneers. With bonding, chipped or uneven teeth can be repaired easily and affordably, restoring your self-confidence. Additionally, bonding is often completed in a single visit and doesn't require any anesthetic! 
Composite Fillings
A composite filling (tooth-colored) is used to repair a tooth that is affected by decay, cracks, fractures, etc.  The decayed or affected portion of the tooth will be removed and then filled with a composite filling. Composite fillings, along with silver amalgam fillings, are the most widely used today.  Because composite fillings are tooth-colored, they can be closely matched to the color of existing teeth, and are more aesthetically suited for use in front teeth or more visible areas of the mouth. 
Porcelain Crowns (Caps)
A crown (or cap) is a covering that encases the entire tooth surface restoring it to its original shape and size.  A crown protects and strengthens tooth structure that cannot be restored with fillings or other types of restorations.
Although there are several types of crowns, porcelain (tooth colored crown) is the most popular, because they resemble your natural teeth.  
Porcelain Fixed Bridges
A dental bridge is a fixed (non-removable) appliance and is an excellent way to replace missing teeth. Porcelain fixed bridges are most popular because they resemble your natural teeth.  This type of bridge consists of two crowns that go over two anchoring teeth (abutment teeth) and are attached to pontics (artificial teeth), filling the gap created by one or more missing teeth. 
Porcelain Inlays
An inlay restoration is a custom-made filling made of composite material, gold, or tooth-colored porcelain.  Porcelain inlays are popular because they resemble your natural tooth.  A porcelain inlay is made by a professional dental laboratory and is permanently cemented into the tooth by your dentist. 
Porcelain Onlays
Onlays can be utilized to conservatively repair teeth that have large defective fillings or have been damaged by decay or trauma.  Onlays are an ideal alternative to crowns (caps) because less tooth structure is removed in the preparation of onlays.  Onlays are essentially identical to inlays with the exception that one or more of the chewing cusps have also been affected and need to be included in the restoration. 
Porcelain Veneers
Veneers are very thin pieces of durable, tooth-shaped porcelain that are custom made (for shape and color) by a professional dental laboratory.  They are bonded onto the front of teeth to create a beautiful and attractive smile.  Our experienced cosmetic dentist has extensive training with veneers.  We offer several types of elite veneer services. 
Teeth Whitening
The teeth whitening services at our offices are designed to remove discoloring from years of stains that have built up on your teeth. Our take-home and chair-side teeth whitening treatments can give you back the fresh, white smile that you've been missing.  We provide several options for teeth whitening and will make recommendations on a case by case basis. 

Contact Us Today if you have any questions Request an Appointment Online and see for yourself why we're the cosmetic dentist Calabasas trusts for lasting smiles!