Dentist in Calabasas and West LA - Farzad Feiz, DDS
                                                      New patients welcome!  Ask about our new patient specials!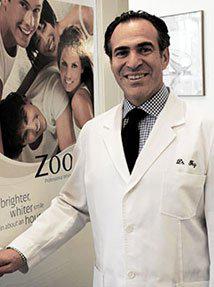 Welcome to the practice of Calabasas and West LA dentist, Dr. Farzad Feiz. At Calabasas Dental Group and California Dental Care, our goal is simply to provide you with the finest in service and the best dental care possible. We treat all of our clients as individuals, with unique needs and wants, and all of our services are designed to make sure every patient receives unmatched care and results. 

Our Calabasas and West LA dental offices provide a wide variety of dental services in a warm and comfortable environment.  With over 2 decades of experience and advanced training, Dr. Farzad Feiz has become recognized as a leading dentist in Calabasas and West LA.  Our highly trained staff is committed to excellence and are intent on providing you with outstanding patient care.  In addition to dental exams, and cleanings, our office provides the full spectrum of comprehensive dental care with a focus on family dentistry, cosmetic dentistry, oral surgery, pediatric dentistry, periodontics, and much more.  
Some of our most popular dental services include:

Veneers
Teeth Whitening
Dental Implants
Crowns
Dentures
Wisdom Tooth Extractions
We also provide emergency dental care, so please feel free to contact our office at any time with dental emergencies. 
If you would like to schedule a consultation with our elite Calabasas dentist at Calabasas Dental Group or our leading West LA dentist at California Dental Care, call us today or fill out our online appointment request form.  We always welcome new patients and look forward to meeting you and your family!!